Had you talked to me a few months ago, living in a beautiful house with five fun and beautiful girls was not on my radar. The events of life that I had in mind for being a "recent grad" is far from the reality of what is going on in my life, because I could not have even imagined it to be as wonderful of a situation that it has turned out to be! Having the opportunity to focus on weddings and events and a conference for some amazing people, starting grad school and learning more about leadership and how I can use that in my future, and working in the Seminary at APU and working on events there, is this random and yet perfect combination of work and my passions and learning that is perfect for this part of my life, right now.
I was at home for a couple of months between graduating and moving into this home, and one of those days included a project with my mom. This old door had been in my garage for about a year, I found it at a lot where a house had burned down years earlier and they were trying to get rid of everything left on the property. I took a few things and have made the other items into new things or painted them and what not since then, but this door has been propped up for a while now, just waiting. The furniture for my room at my new house was a night stand and secretary from my grandparents, a dresser a chair from my sister-in-law, a clock from my parents, and a bed that used to belong to my brother. And an old door?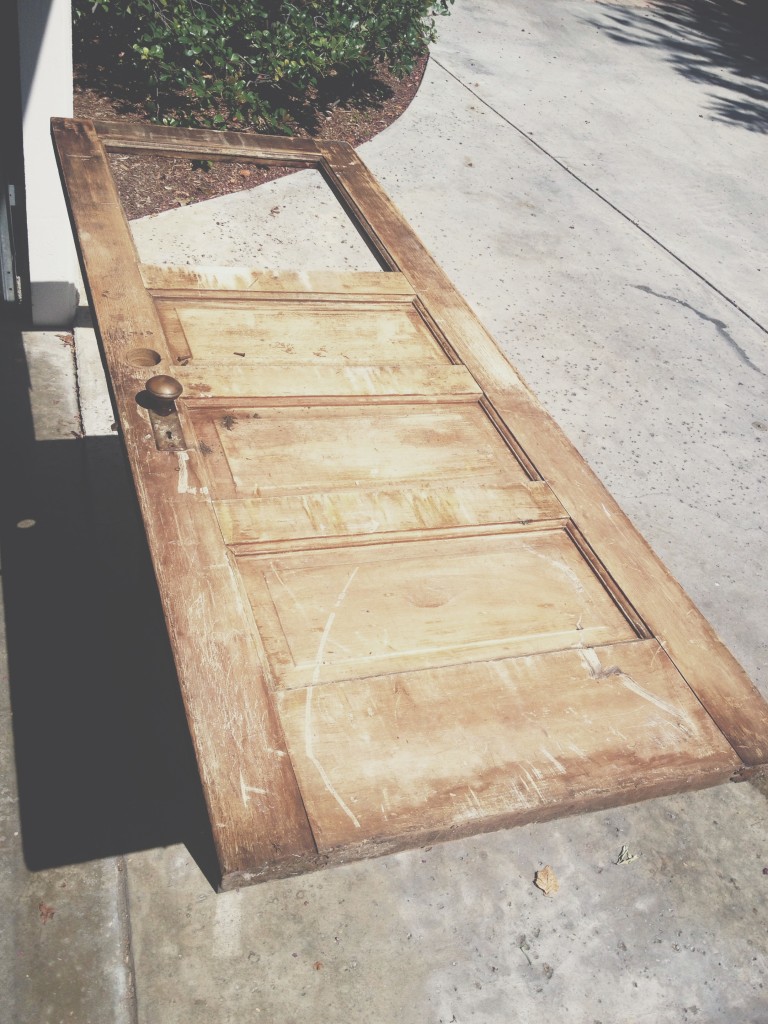 My aunt and cousin are artists and make the most beautiful things, so I often go to my, "what would Brenda or Ashley do with this?" when I end up in situations that need out of the box sort of thinking. With that said, it was so fun turning this old door into a headboard with my mom! I love how so many items in my room remind of different people in my life that I love so much. I haven't even put up pictures yet, but I look around and see all the items that people have passed on to me and am constantly reminded of how blessed I am to have such loving and thoughtful people in my life! From the furniture I used to see in my grandparents room at their mountain house that is now my night stand and secretary, to the door my dad reluctantly let me shove in his car to bring home, "because I know I can use it for something at some point!" And then that my mom so graciously helped me make that "something" into a reality!
I love my new home and this new season of life, but I also love all the people and situations that lead me here, and the old door that found its way from the garage to my room! Different things such as this continuously come up that reveal the beautiful serendipity of God's timing.